Our caring team works alongside our oral surgeon to provide you with excellent dental care in a welcoming and relaxing atmosphere. Each member of our team works hard to ensure that you receive the highest standard of care possible. We do this by showing compassion towards our patients, and by using our individual and combined knowledge to recommend treatments and effectively perform procedures. Each member of our team is CPR-certified and prepared in anesthesia and medical emergency care. Our clinical team is highly trained in anesthesia equipment, monitoring drugs, and surgical techniques. We are all allies members of the American Association of Oral and Maxillofacial Surgeons (AAOMS), and we frequently participate in continuing education to provide an up-to-date standard of care for our patients. Our entire team is also bilingual, which allows us to better serve patients from various backgrounds.
At our practice, we love what we do! We love meeting new patients and catering to the diverse needs of each individual. Not only do we have a strong relationship with each other and Dr. Jose Lopez, but we also have strong relationships with our referring doctors; they know that we are a practice and a team that can be trusted. Our main goal is to help you enjoy the confidence of a healthy, fully-functional smile and the renewed quality of life that accompanies it.
To learn more about our team, and to schedule your appointment for oral and maxillofacial surgery in Houston, Texas, we welcome you to call us today at 713-622-8607! We look forward to meeting you soon!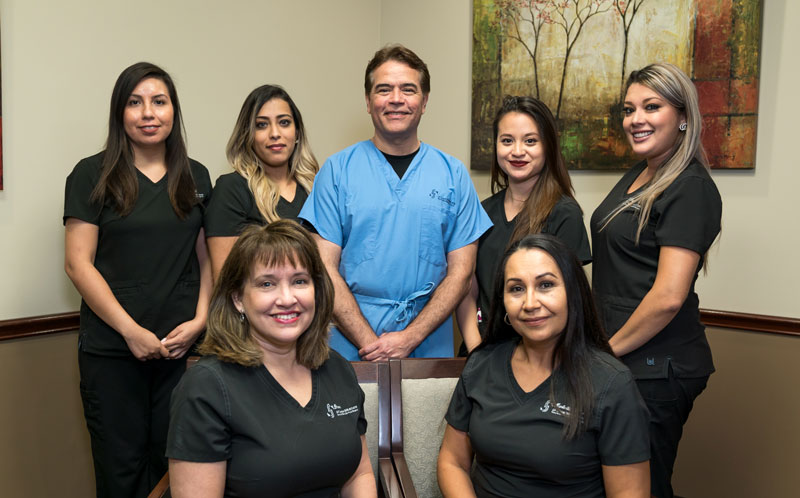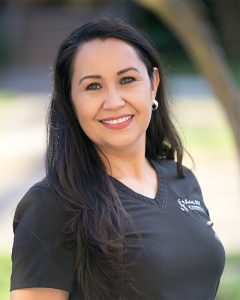 Marbella Pastrana – Surgical Dental Assistant, Sterilization Tech
I have been working with Dr. Lopez for 16 years! Being a surgical assistant, I have learned so much and enjoy every moment here. When I am not at work, I love to cook and spend time with my kids.
Valerie Deleon – Surgical Dental Assistant
Hello everyone, my name is Valeria Deleon. I have been in the dental field for 12 years now. I graduated as an RDA in 2009 from TSB and quickly went into the oral surgery, and I absolutely love it. I enjoy helping our patients take care of their oral surgery needs. On my time off, I enjoy spending time with my hubby, our four kids and our dog, Rocky. We love to do various activities but mostly watching sports and family time.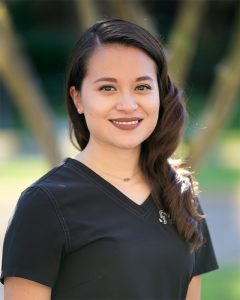 Jennifer Beltran – Clinical Manager
Hello! My name is Jennifer Beltran, and I am the clinical manager at JF Lopez DDS, MD, RPh, PA.As the clinical manager, I make sure that everything on the clinical side is in place and ready for surgeries so your visit at our office runs smoothly and effectively. I am a DAANCE-certified surgical dental assistant and have worked for Dr. Lopez since 2012. Dr. Lopez is an amazing doctor to not only his patients but his staff as well. He loves to teach and has helped me grow in my career.I am currently working on getting my bachelor's in Business Administration with a concentration in Finance at
University of Houston-Victoria
. I also serve at my church. I enjoy spending time with my family and my two dogs, Thor and Astro. I love to eat (who doesn't, right?) and watch movies while enjoying a nice frozen Jack and Coke. I'm excited for you to come to our office and experience what it's like to be treated and cared for as if you are a part of our family! I promise you, your friends and family won't believe you when you tell them you came out smiling from your oral surgeon's office!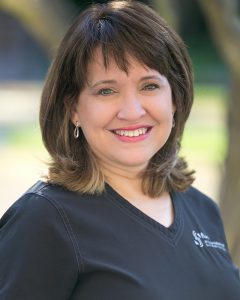 Diana Lopez – Office Manager
I have lived in Houston for 38 years. The one thing I love the most is spending time with my family. I love music, dancing and movies.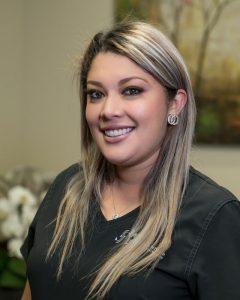 Miriam Canchola – Administrative Supervisor, Insurance & Treatment Coordinator
I enjoy being able to help patients understand and optimize their insurance benefits and answer any questions they may have. I help them eliminate any obstacle they may face with getting started towards their surgical care. I love working with Dr. Lopez because I know the patients are getting the best surgical care with him; he is so passionate about his surgery that putting patients at ease and comfort is so natural to him.In my spare time, I enjoy spending time with my family and getting away as much as we can. We enjoy traveling and enjoy all of Houston's amazing eateries. I have been in the dental field for 13 years. I enjoy being the patient's advocate. I believe you are only as good as the people you surround yourself with, and here in our office, we have the BEST team you can ever dream of.