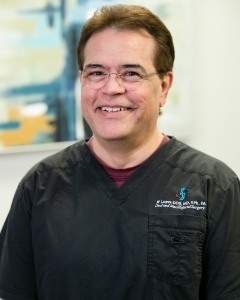 Jose Lopez, DDS, MD, RPh, PA
Dr. Jose Lopez completed his undergraduate studies at the University of Houston, earning his Bachelor of Science degree in pharmacy, before attending dental school at the University of Texas Health Science Center at San Antonio, from which he graduated in 1995. He completed his residency in oral and maxillofacial surgery at the Mayo Clinic and continues to complete additional continuing education yearly to stay at the forefront of the dental field.
Dr. Lopez is a member of several professional organizations, including:
American Dental Association® (ADA
Texas Dental Association (TDA)
Hispanic Dental Society (HDA)
Greater Houston Dental Society (GHDA)
American Association of Oral and Maxillofacial Surgeons (AAOMS)
As a dentist, Dr. Lopez is committed to providing the highest possible quality of oral surgery and patient care with compassion. He has practiced in the Houston area since 2001.
Dr. Lopez has three children in college and other professional training, all of whom live in Texas. When not in the office he enjoys woodworking.
Meet Our Team
Our caring team works alongside our oral surgeon to provide you with excellent dental care in a welcoming and relaxing atmosphere. Each member of our team works hard to ensure that you receive the highest standard of care possible. We do this by showing compassion towards our patients and using our individual and combined knowledge to recommend treatments and effectively perform procedures. Each member of our team is CPR-certified and prepared in anesthesia and medical emergency care. Our clinical team is highly trained in anesthesia equipment, monitoring drugs and surgical techniques. We are all allied members of the American Association of Oral and Maxillofacial Surgeons (AAOMS), and we frequently participate in continuing education to provide an up-to-date standard of care for our patients. Our entire team is also bilingual, which allows us to better serve patients from various backgrounds.
At our practice, we love what we do! We love meeting new patients and catering to the diverse needs of each individual. Not only do we have a strong relationship with each other and Dr. Jose Lopez, but we also have strong relationships with our referring doctors; they know that we are a practice and a team that can be trusted. Our main goal is to help you enjoy the confidence of a healthy, fully functional smile and the renewed quality of life that accompanies it.
To learn more about our team and schedule your appointment for oral and maxillofacial surgery in Houston, Texas, we welcome you to call us today at 713-622-8607! We look forward to meeting you soon!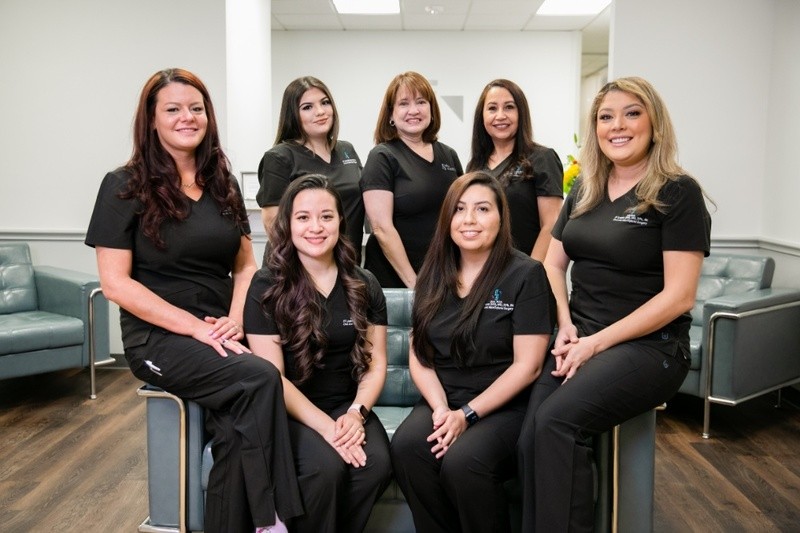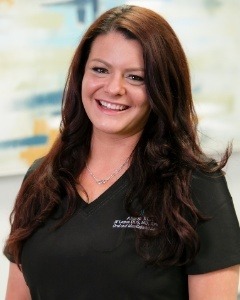 Allison
RDA Surgical Assistant
Allison attended the University of Houston, where she began studying theatre arts but changed her major to dental assisting. She joined our team in July 2021 and loves the family feeling of our team. Allison enjoys being able to help people become more confident in their oral health, and she contributes her full efforts to help our team work together to help our patients succeed. She finds great joy in bringing happiness to people who have felt uncomfortable about their smile. She loves connecting with patients to bring their confidence up and help them feel like part of our dental family.
Allison and her husband have two fur babies. Outside the office she loves spending time in and near the water and goes the beach as often as she can. She also loves cooking and grilling.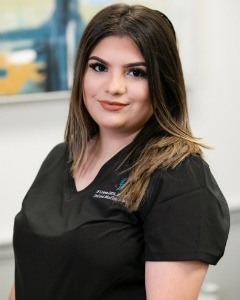 Krystal
RDA Surgical Assistant
Krystal attended the University of Texas to become a registered dental assistant and joined our team in July 2021. She loves being part of a team who all work together to care for patients and achieve success and makes everyone feel like family. Krystal enjoys helping people with their oral health, and she strives to bring smiles to the faces of everyone she meets.
Krystal is married and has one son and another child on the way! She also has two Yorkies. When not in the office, she enjoys spending time with her family and shopping.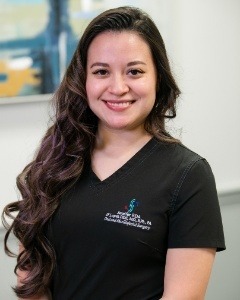 Jennifer joined our team in May 2012, and she helps our team wherever she is needed to ensure that our patients receive the care they need and that our office is running smoothly. She loves being part of a team of hardworking individuals.
In addition to managing our office, Jennifer is working towards a bachelor's degree in business administration with a major in finance at the University of Houston Victoria-Katy.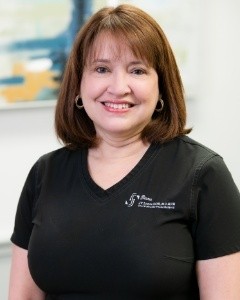 I have lived in Houston for 38 years. The one thing I love the most is spending time with my family. I love music, dancing and movies.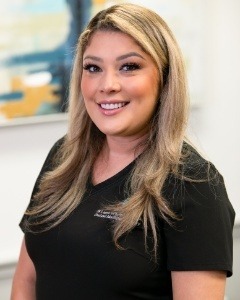 Miriam
Administrative Supervisor, Insurance & Treatment Coordinator
I enjoy being able to help patients understand and optimize their insurance benefits and answer any questions they may have. I help them eliminate any obstacle they may face with getting started towards their surgical care. I love working with Dr. Lopez because I know the patients are getting the best surgical care with him; he is so passionate about his surgery that putting patients at ease and comfort is so natural to him.
In my spare time, I enjoy spending time with my family and getting away as much as we can. We enjoy traveling and enjoy all of Houston's amazing eateries. I have been in the dental field for 13 years. I enjoy being the patient's advocate. I believe you are only as good as the people you surround yourself with, and here in our office, we have the BEST team you can ever dream of.